Communication department sees a new change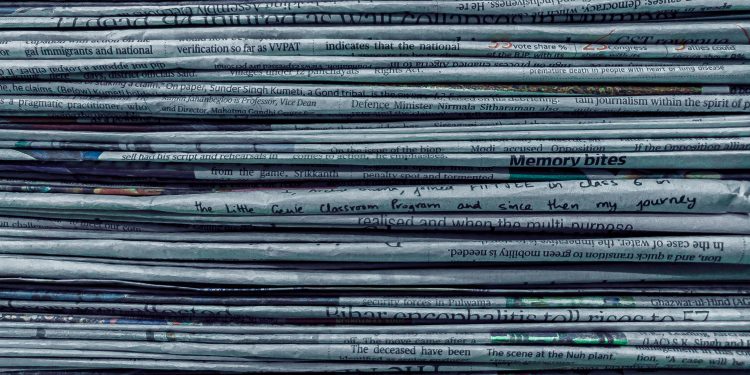 By: Ryan Sandness
In the midst of all the changes at St. Ambrose due to COVID-19, the communication department is seeing a change of a different kind.
For the first time in 27 years, the student-run newspaper has a new advisor. Assistant professor Alan Sivell is stepping down from his advisory role with The Buzz as it moves to an all-digital platform called The Hive. 
"I thought we needed somebody who is younger and knows the digital media better," Sivell said. "I thought it was time and fair to the students that they had somebody who could lead them into the new world of digital production."
Taking his place as advisor is adjunct instructor of speech communication, Liz Merdian Lareau. 
"I am so excited to be the next Buzz advisor," Lareau said. "I have great respect for Professor Sivell and his are big shoes to fill. He's done a great job and built an amazing legacy. He cares deeply for his students."
Lareau first worked in TV as an anchor and investigative reporter in the Champaign and Des Moines television markets. When she moved to the Quad Cities, she eventually became a brand manager, then started her own public relations firm in 2005. Sivell and Lareau first met during the candidacy of Cheri Bustos when she ran her first race for Congress in Illinois's 17th district. 
Sivell has seen many changes during his time as advisor. From physically cutting and pasting stories together to the advent of computers and digital cameras, Sivell thinks he has seen the print medium go as far as it could on a college campus.
"People just weren't picking up the paper," Sivell explained. "We'd have stacks and stacks of papers that I'd be taking to the recycling center a couple times a semester. It was obvious this generation wasn't picking up the paper, so we needed to reach them where they were."
Although Sivell wishes The Buzz could continue in a print format, he had brought up the idea of an integrated digital platform for a couple years. Lareau was aware of this when Sivell approached her to fill the position.
"I've known Alan since I moved to the Quad Cities," Lareau said. "I consider him a mentor and good friend. He knew I wanted to teach and work at the collegiate level, so he encouraged me to get a master's degree. He continues to encourage me in this new position. I am very excited to share my professional experience digital journalism and content management and its important role in social dialogue, especially in these contentious times."
According to Lareau, having a platform such as The Hive is much easier to manage and is much more cost effective. Sivell knew changing platforms required a certain amount of guidance.
"We needed somebody who was detail-oriented, organized and can push to get things done. Liz is really good at that," Sivell said. "She'll be the one to bring this new entity to life."
Lareau is confident in her abilities despite the new environment.
"Having worked in the professional sector my entire career as traditional radio, TV, and print journalism has converged with online content, branded content for organizations, and now social media, navigating online information is difficult for anyone.
"My goal is to expose, guide, and encourage our students to build the skill sets that will not only help them attain communications careers, but also to building media literacy skills that can help foster ethical, factual and trustworthy dialogue in our society. "
Along with web stories, The Hive will also house newscasts and content from SAUtv and content from KALA-FM showcasing the talented student voices of St. Ambrose University.