Check Out The Best Spots In The QC
As a member of the Quad Cities community since birth, not only do I have a great love for this area, but I also know a lot about it. If you are new to the area or looking for some great local spots then you are in the right place. My favorite places in the QC can be split into three categories: places to eat, things to do, and spots to explore.
Places to eat: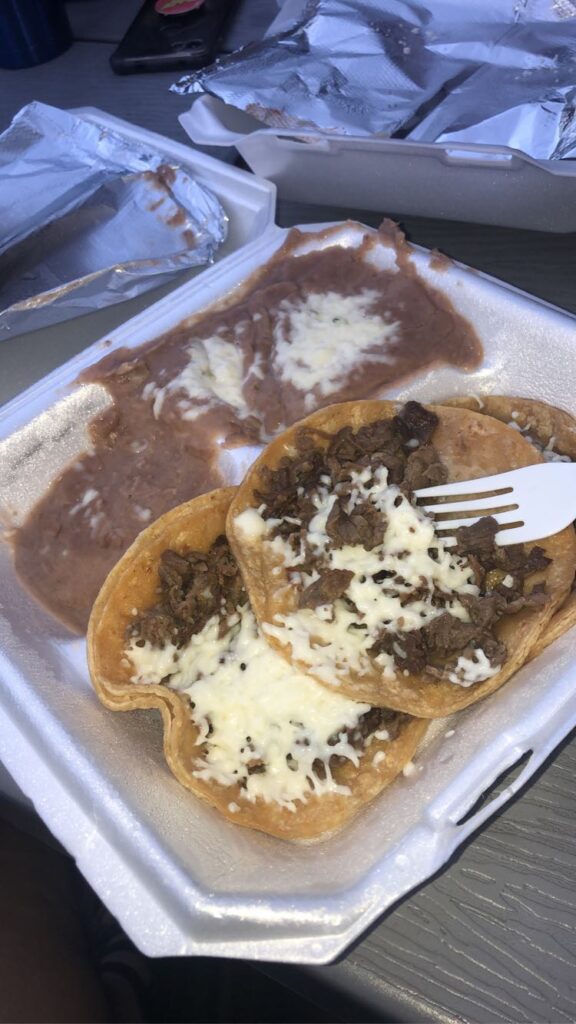 -La Rancherita (3.5 miles from campus): This family-owned Mexican restaurant is a place you have to try. In my opinion, it is the best place to eat in the QC. If you're looking for an authentic meal that won't break the bank, then this is the place for you. I suggest trying the steak tacos, they are amazing!
-Awake (2.2 miles)/Atomic (2.2 miles): Have you ever craved a stinger over the weekend, or when you were out and about? Well, you need to try these places. Atomic started the energy brew trend in the QC area and is great for drive-thru drinks. Awake opened not too long after with both a drive-thru and sit-down area. Both also serve some great desserts—Awake has Oreo Balls that are to die for and Atomic has delicious muffin top treats!
–QC Coffee and Pancake House (2.1 miles): If you're looking for breakfast or brunch, you have got to try this spot. They are most famously known for their Cinnamon Roll pancakes which are just as delicious as they sound! During the fall, they serve Pumpkin Spice Pancakes which are a favorite of mine.
–Igor's Bistro (4.5 miles): Igor's is a Halloween-themed restaurant. Yes, you read that correctly, A HALLOWEEN THEMED RESTAURANT, ALL YEAR ROUND. This is the perfect place for a fun and spooky meal. For breakfast, lunch, or for dinner, this is a restaurant you need to visit.
–Pizza Joints: If there is one thing the QC does well, it's pizza. Harris Pizza (0.8 miles), Pizza & Subs (5.4 miles), Happy Joe's (0.9 miles), Wise Guys (1.9 miles), Lopiez (1.4 miles) are just a few. There are so many amazing local pizza restaurants in the area (many that I am sure I even forgot a few) and all of them have very loyal fans. To find your favorite pizza, you really have to go out and try them all.
–Whitey's Ice Cream (0.5 miles): Their slogan is "The best in the midwest" and they are not lying. Whitey's has the best ice cream around. Their menu has at least 20 flavors and they are always adding new ones. Bonus! It is within walking distance from campus!
–Olde Towne Bakery (4.3 miles): Speaking of sweet treats, Olde Towne Bakery has the best cookies in the area. Their famous sugar cookies with decorative icings, as well as a plethora of other goodies, are definitely worth a little drive.
Things to do: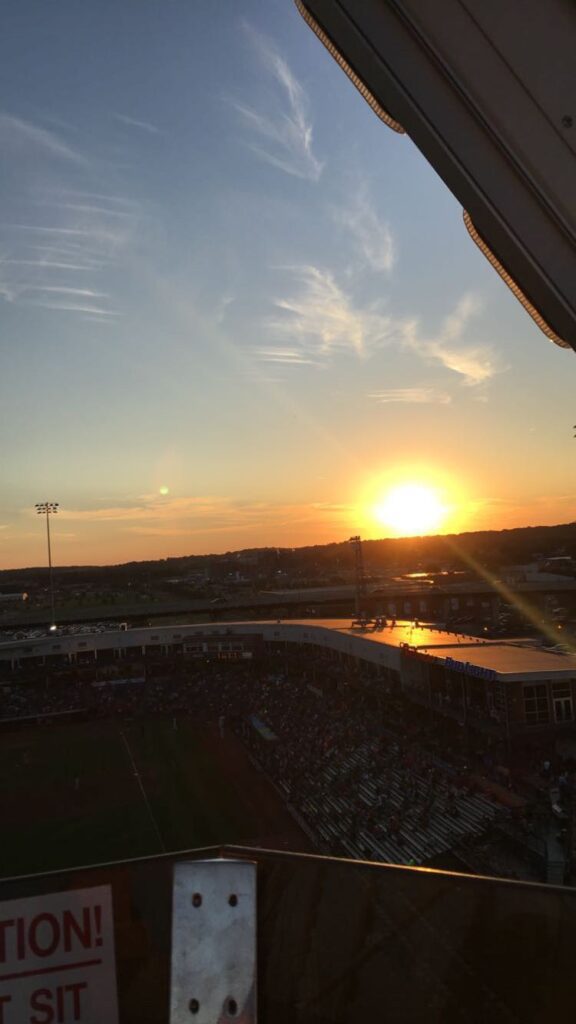 -Quad City River Bandits (1.5 miles): The Quad City River Bandits have been recognized as one of the best minor league baseball parks in the nation. Currently affiliated with the Kansas City Royals, you will always get a great game here. In addition to baseball, the park also has great foods, a beautiful view of the Mississippi River, fun rides, and a big Ferris wheel. This ballpark is definitely worth a visit. Plus the school often offers free tickets to students, nothing better than free admission!
–Theatre: Here on campus we put on some great productions, but if you are looking for even more theatre experiences, you are in the right place. The Quad Cities have a thriving theatre community. In this area alone, we have youth theatres, community theatres, and professional level theatres. Some notable local theatres are Circa 21 (2.2 miles), Music Guild (5.7 miles), The Spotlight Theatre (4.4 miles), Playcrafters Barn (7.7 miles), the Center for Living Arts (2.2 miles), and many others! You may even see some current students, staff, and alumni performing out in the community. 
–QC Family Entertainment (7.5 miles): If you're looking for a fun night with friends this is a great spot to try. Bowling, arcade games, and food, this place has it all!
–Analog (1.3 miles): If you are looking for nostalgic fun, this is the place for you. Analog is an arcade bar that will bring you straight back into the '90s. They have locations on both sides of the river for both 21+ and for those who are under. Stopping here will definitely ensure a great night.
–T's Spa & Beauty (4.8 miles): It's time to treat yourself to some self-care and this is the perfect place. Tianna offers waxings, facials, massages, makeup, acrylics, and more. Also, Tianna is one of the nicest people you will ever meet. You will not have trouble feeling comfortable at her spa!
–Blue Grass Drive-In Theatre (11 miles): Although it's a little bit of a drive, you definitely should visit the Blue Grass Drive-In. With a variety of movies playing this is the perfect place for a cute date night whether it's with a significant other or friends. Plus, it's always two movies for the price of one!
–Rozz-Tox (2.2 miles): Rozz-Tox is the perfect hangout spot. If you're looking for a coffee place to study, a music venue, or art performances, Rozz-Tox has got you covered. Also, it's definitely an insta-worthy photo location.
Spots to explore:
-Riverview Terrace Park (1.7): If you are looking for the best view in the Quad Cities, this is it. Riverview Terrace Park overlooks the city of Davenport and the Mississippi River. This beautiful spot is currently closed to drive-thru viewing but you can park on the street and walk to the park. This is a must-see spot.
–Channel Cat Water Taxi (2.0): Wanna travel the Mississippi River on a boat? The Channel Cat Water Taxi has you covered. For an affordable ticket price, you can spend up to a full day traveling on the water taxi to some of the great QC downtown areas; it is an amazing deal. Just make sure there's no rain in the forecast before you go. 
–Quad City Botanical Center (2.3 miles): A visit to the Quad City Botanical Garden will remind you of the true beauty of nature. This indoor and outdoor garden has hundreds of plants, including exotic ones. Not only can you enjoy the plants, but it is also a great place to take pictures. 
–Figge Art Museum (1.4 miles): One of the most cultural and artistic places in the QC is Figge Art Museum. They have amazing artwork from famous artists and they often feature local artists. Many exhibits come in and out so there is always something going on. This is definitely a great place to visit.
–Sky Bridge (1.4 miles): While you are at the Figge, take a short detour across the street and you'll be at another great spot: the sky bridge. This indoor bridge lights up in several different colors and crosses high above one of the busy downtown Davenport streets. It is best when visited at night.
–Black Hawk State Park (5.8 miles): Black Hawk State Park is a historic park. There are hiking trails and a small history museum. This park is a great place to go on an adventure and the best part is that it's free to the public.
–Freight House Farmers Market (1.5 miles): The Freight House Farmers Market is the best place to spend your weekend mornings. They have both indoor and outdoor vendors (weather permitting) with lots of amazing fresh produce, art, and food trucks. This is a great place to go and support the Quad City community. 
–Downtown Areas: One of the coolest things about the QC is that all of the downtown areas are unique and fun to visit. Downtown Davenport, Downtown Rock Island, and Downtown Moline all have some great spots. Whether you're looking for antique stores, food, bookstores, art galleries, or thrift stores, the downtown areas in the QC have whatever you need.