The Black Lives Matter, or BLM, movement is prominent across the United States. On the St. Ambrose University campus The Black Student Union, BSU, helps shed light on racial injustices and BLM.
Ryan Saddler is the Associate Vice President for Diversity, Equity, and Inclusion at St. Ambrose. Saddler works closely with the BSU and supports BLM.
"The BLM movement simply means that Black life matters. It begs one to identify and hopefully commit to the dismantling of inherent systemic injustices of our society," Saddler said.
There are rumors being spread that are trying to tarnish the BLM movement by claiming that the movement states that only black lives matter. However, this view on the movement is not what BLM stands for. The BLM movement focuses on equality for the races and to bring awareness to the racial injustices that happen around the world daily.
"If we believe in the God given dignity and worth of all men, we should have no problem saying Black Life Matters. If we can say that, we should have no problem committing to the work to ensure that Black Life Matters as much as anyone else's life," Saddler said.
Police brutality is the focal point for the BLM movement because, according to Mapping Police Violence, black Americans are three times more likely to be killed by police than white Americans. There are countless examples of unarmed people of color being wrongfully killed at the hands of the police.
The BSU works with students to explore and appreciate diversity as well as spreading understanding of police brutality. Joshua Reid, a member of the BSU, is heavily active on campus trying to spread the word on social injustices.
"Black lives matter means to me exactly what it reads, because the way people of color are being treated does not make us feel like our lives matter. I wish there were more activities that promote diversity and inclusion on campus," Reid said.
Leah Rose, a junior at St. Ambrose, is using her voice to advocate for equality. She is a member of the track team that has recently implemented a zero tolerance policy for racism.
"The most important way people can support the movement is by standing up for minorities. Calling their 'friend,' coworkers or mom and dad out when they say something unjustified or just flat out racist is important. I am black, but I do belong and I will continue to exist largely and will not shrink myself for those who feel superior over me," Rose said.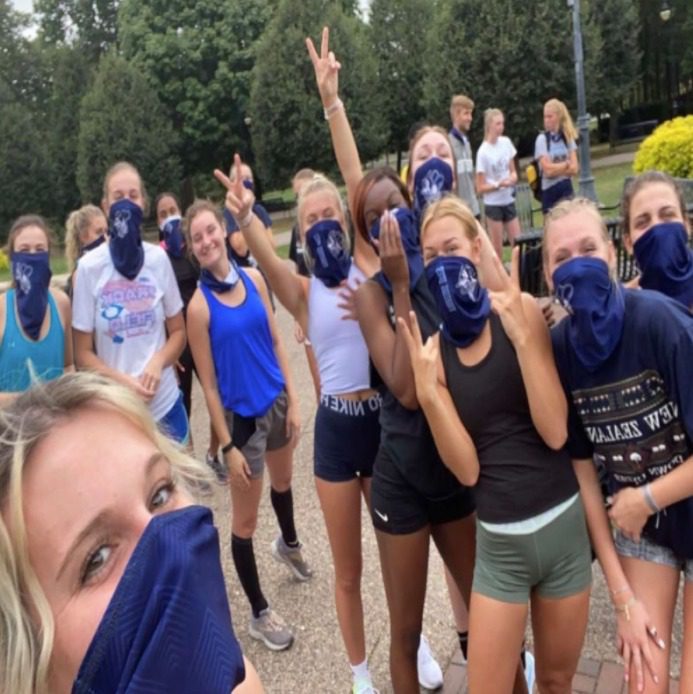 People of color are still being oppressed in the United States. There has been built up pressure from unjustified shootings and racial profiling of minorities. BLM plans to change the systemic racism that the United States was build on in order to end the cycle of discrimination. 
Getting out and advocating for personal beliefs is a necessary right. For students who want to join the BSU or listen to a meeting, the BSU meets Wednesday nights at 7:15 in the ballroom #7.