Billionaire Buyout: St. Ambrose And Elon Musk's Acquisition of Twitter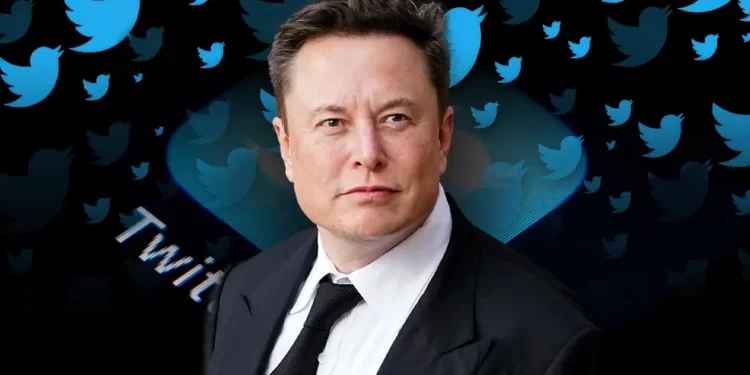 After months of negotiations, billionaire Elon Musk recently bought the famous social media platform Twitter. After his purchase, politicians to social media influencers to everyday people have all experienced changes in the app and have their own opinions on the matter.
For some Ambrosians, Musk's purchase was a step in the right direction, while others find the purchase hurt on the platform.
The New York Times reports Mr. Musk's purchase of the social media platform came at the steep price of 44 billion dollars, and he faced multiple lawsuits throughout the process. According to the New York Times, "When Mr. Musk agreed to pay $54.20 a share for the company in April, Twitter faced criticism for accepting a price that was too low." The Times reported even Musk himself questioned the idea of buying Twitter throughout the legal process.
Different members of the St. Ambrose community gave insight into what they thought of Mr. Musk's purchase. 
Freshman Alex Stepinski, a multimedia journalism major, believes that Musk's purchase of Twitter is "a good thing because he isn't afraid to ban people for doing stupid things. I think he'll also make sure it won't be as easy for others to make crazy accusations against others and ruin one's image or reputation."
One nursing major said, "I think Elon Musk is a little crazy but seems to have a plan to make Twitter more welcoming than it is now." On the other hand, she went on to say, "I think by making people pay to be verified may just be a way for him to make a quick buck, and he may not be the most knowledgeable person on how to truly run a platform like Twitter."
Early childhood education major Ashlyn Utterback followed up by saying that she, too, has positive thoughts about Musk's purchase: "I think it is a good thing because by fact-checking tweets, only correct information will come out. It also most likely won't be as one-sided politically as it once was."
Unlike Stepinski, Utterback, and another student, some Ambrosians don't think Musk's purchase will end well.
One student with an undecided major says she hates the purchase. "I don't think Elon Musk has any business buying Twitter. He's going to try to silence anybody that he disagrees with, especially Democrats."
Another student doesn't like the purchase because "$44 billion is way too much to spend on an app that probably doesn't make a profit. It seems super irresponsible. Even though Elon Musk is rich, $44 billion isn't worth it. If I were a part of his team of representatives, I'd be super mad at the purchase."
Some students, their opinions are moderate. One freshman student said, "I think it's important to wait a little bit and see exactly how he truly runs the platform. To me, he can either make Twitter larger than it already is, or he can destroy it by making it a one-sided app in which only certain people can post."
Musk's new policies, morals, and more have many people debating the move, and St. Ambrose's community has something to say about it. It's not just Saint Ambrose students who have shared their thoughts, though. Big-name politicians have also spoken out.
Kate Conger and Lauren Hirsch of the New York Times reported, "The acquisition has been celebrated by some Republicans, who have argued that Twitter censored conservative viewpoints". Those who swing more to the side of the Republican party now feel as though they can speak freely about their beliefs. On the other hand, those who swing to the ways of the Democratic party dislike the purchase. One NBC news article reads, "Rep. Alexandria Ocasio- Cortez (A.O.C.), a New York Democrat, and actor Mark Ruffalo are among those who have taken to Twitter to criticize Elon Musk's potential plan to charge users $8 a month for identity verification and what it means for free speech." Twitter users, especially those who are Democrats, have recently been getting their tweets or accounts held under review. A.O.C. has gotten tweets criticizing Musk taken away, while Musk refuses to back down. In one tweet, Musk says that A.O.C. is not 100 percent truthful about the things she says.
Outside of censoring certain tweets and accounts, Musk is also getting criticized for
wanting to charge eight dollars a month to be "Twitter verified," which has not been a favorable
change by many. He also has said that he would work towards removing the permanent ban on
people such as former President Donald Trump.
According to the New York Times, Musk has also made a splash in Twitter's headquarters, firing many employees including Parag Agrawal, the chief executive; Ned Segal, the chief financial officer; Vijaya Gadde, the top legal and policy executive; and Sean Edgett, the general counsel.
Ryan Schiestel is a staff writer for The Buzz.