Advocating For Mental Health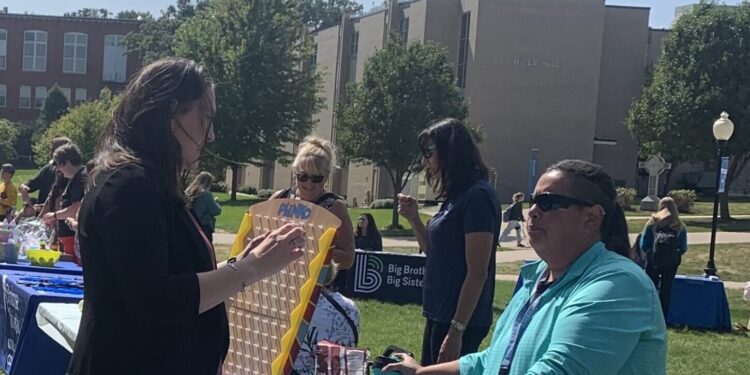 "Mental health isn't a separate idea. It is a part of everyday life," said Lindsay Hohertz, an outreach specialist for the St. Ambrose University Counseling Center. "Mental health factors into all aspects of a person's life," Hohertz continues, "Focusing on your mental health will improve and enhance the things you do."
St. Ambrose University's Counseling Center hosted its third annual Mental Health Fair, September 13, 2023. The fair promoted healthy wellbeing and provided educational tips on how students can be the best versions of themselves.
The SAU Counseling Center advocates for the importance of mental health. Recent studies have shown that a majority of college students experience mental health challenges. The Mayo Clinic Health System states, "In a 2021–2022 survey of students across 133 college campuses, 44% of students reported symptoms of depression."
A variety of mental health resources outside of the St. Ambrose campus staffed tables at the fair to inform students about organizations in the Quad Cities that specialize in many different aspects of mental health. Amy Gold, Lead Care Coordinator of the Eastern Iowa Region Crisis System said, "The overarching goal of the Eastern Iowa Crisis System is to provide voluntary, cost-free care coordination to individuals in need and allows us to provide a safety net for people who historically have fallen through the cracks."
Many SAU clubs also had a table at the fair where they creatively promoted mental health through various methods. "Art Club had an outline of a head that you could either fill with positive thoughts, or they could fill the outline with negative thoughts and destroy the outline," said Barbarian Adkins, president of the Art Club.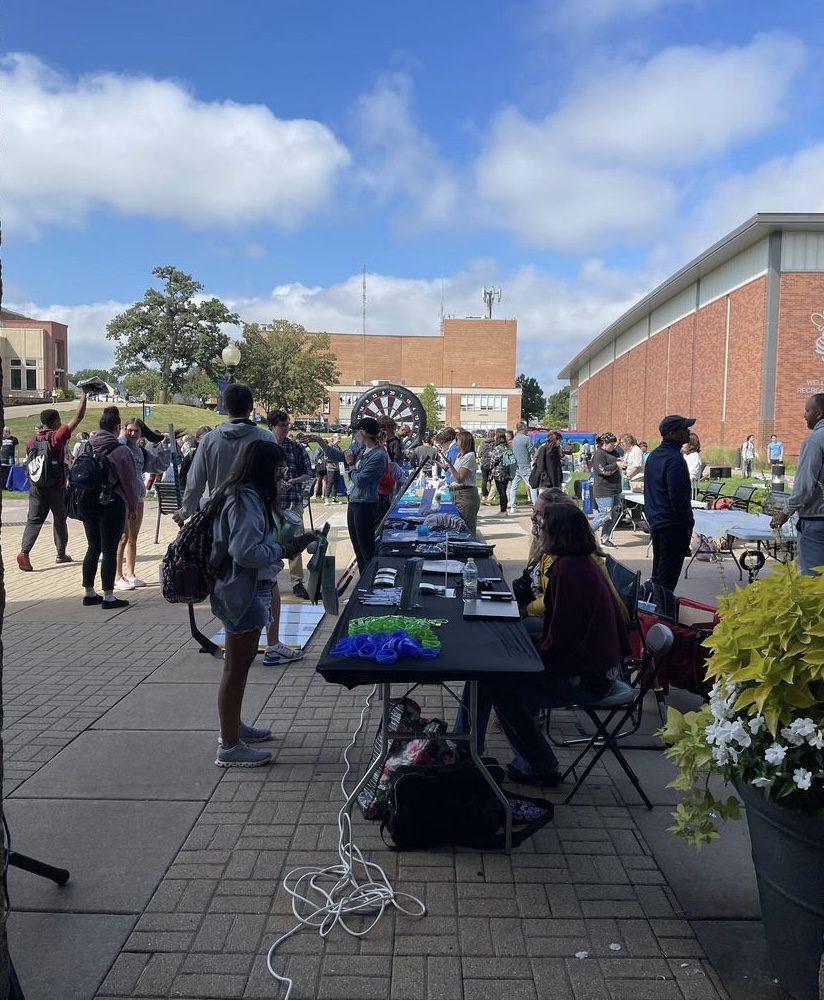 Kaitlyn Staley, Counseling Center grad assistant says, "I think the mental health fair went better than I could have imagined! It was amazing to see how many clubs, organizations, and community resources came together to show their support for students' well-being. I am so thankful to everyone who participated in the event. There was a great turnout and lots of positive feedback."
If students are struggling, the Counseling Center says they don't need to leave campus to find help. The Center provides confidential individual sessions, groups, workshops, trainings, and education throughout the school year to all students. Hohertz concludes, "If you're interested in learning more about mental health topics, check out Life Coach Workshops every Monday afternoon. I discuss a mental health topic, and then we do a mindfulness exercise. I would also like to encourage everyone to take the 'Ask Listen Refer' suicide prevention training."
Experts say it is normal for people to struggle with their mental health, that's why there are many resources for the St. Ambrose campus. For more information about the St. Ambrose University's counseling center go to SAU Counseling Center.